Un chien de traîneau ne court que s'il a envie, que si sa motivation est intacte, c'est ce que l'on nomme son « Will To Go » Il fait partie d'une équipe, le sait, et pour son Musher, quand le mental et le « Will To Go » de ses chiens est au top niveau, c'est une équipe de rêve !
Il en est de même pour le Dirigeant et son équipe.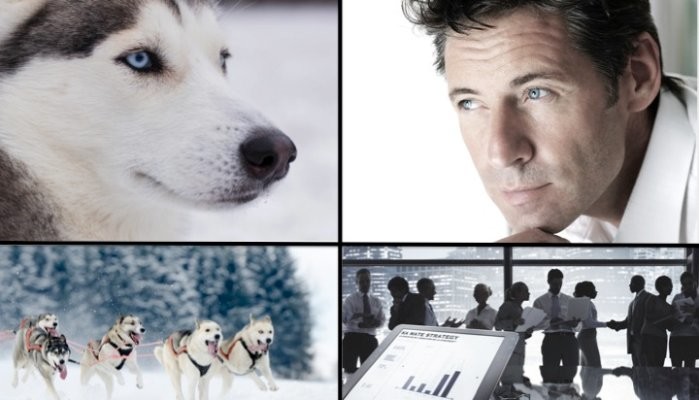 Transparence, Implication et Soutiens réciproques
En effet, les équipes dirigeantes se doivent d'être « moteur » pour fédérer les énergies vers les objectifs communiqués par le CEO ! Il faut maintenir leur motivation, les impliquer, donner un sens concret à leurs responsabilités, les faire adhérer aux challenges et à la vision du CEO qui lui-même atteindra l'apogée de sa position de Leader parce qu'il se sentira aussi épaulé efficacement.
Les différents Comportements et la Motivation
Au moment de la constitution de son équipe dirigeante, le CEO doit aussi prendre en compte les relations qui existent entre chaque membre de Direction. Pas évident. Cela nécessitera d'agir sur les comportements de chaque membre individuellement puis collectivement, en plus de devoir maintenir la motivation de chacun.
Contrairement à ce qui semble être une évidence, le mode de fonctionnement des équipes dirigeantes n'est pas souvent optimisé et le mot « équipe » est mal interprété… sans compter que la motivation de chacun s'essouffle au fur et à mesure des événements.
La faille ? La Cohésion
Lorsque le CEO prend une décision, comment peut-il, non pas «communiquer» sa décision, mais faire en sorte que toute son équipe se sente impliquée dans cette décision au point d'en prioriser au quotidien les actions nécessaires pour y répondre ?
Comment peut-il s'assurer que les décisions prises aujourd'hui préparent l'entreprise au mieux pour son avenir, que l'anticipation est de mise avant que toute son équipe se voit submergée par un empilement de problèmes, que la stratégie est aussi bien ré-orientée en fonction des événements ?
Pas un seul logiciel ne répondra à ces questions !
Ce sont les hommes et les femmes de votre organisation qui ont cette capacité de réflexion pour s'adapter… mais il va falloir créer de la cohésion au sein de cette équipe.
La Solution
Il ne suffit pas de réunir l'équipe dirigeante car réunir signifie rassembler pour passer de l'information et communiquer.
Il s'agit plutôt d'échanger tout en créant une cohérence (entre les actions décidées) qui prend elle-même en compte les problématiques de chaque membre de cette équipe, le tout sans perdre de vue les axes stratégiques !
Il va falloir améliorer – voire créer – la culture du respect et de la confiance, la culture de la transparence, la culture de l'engagement, la culture de l'action,… autant de créations de valeurs dans l'optique de maintenir le « Will To Go »… la dynamique de l'équipe dirigeante !
Je conclurai en rejoignant parfaitement ce qu'a évoqué Lars Rebien Sorenson, PDG de Novo Nordisk, élu meilleur PDG de l'année lorsqu'il nous dit :
« Je dirige une équipe qui, collectivement, crée l'une des entreprises les plus performantes au monde ! ».
Sources : (HBR déc.15-jan.16)
http://www.hbrfrance.fr/magazine/2015/11/8856-jai-un-style-de-leadership-scandinave-axe-sur-la-recherche-dun-consensus/